Lift Tables and Positioners
Lifting and transporting heavy loads can present a number of different health and safety issues. Several key considerations to be made include proper tools for the job, capacity, combined with safe use.
Factory Supply carries a number of lift tables that are designed to;
Raise or lower a table to the correct working height
Prevent employees from having to repetitively bend and lift items, reducing the chance of back pain
Increase productivity while saving hours of labour time
Specific equipment is designed to specific standards with engineered safety factors that solve a wide variety of lifting, moving, and positioning issues inside your facility.
Factory Supply has ergonomic material handling specialists on hand that can walk you through finding the right solution for your facility. They can help you identify the different factors that can change which piece of equipment might work best in a given space. Allowing you to "plan ahead" and take a wholistic approach that considers the current and future states of your facility.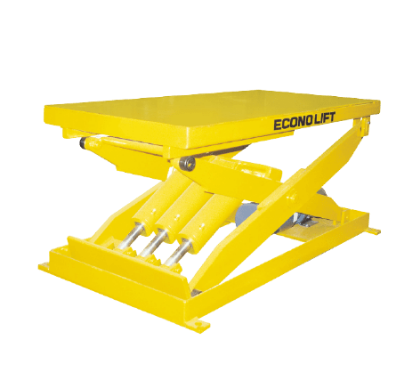 Ergonomically designed lift tables are designed to raise and lower large, heavy loads through relatively small distances. A recommended way to help reduce incidents of musculoskeletal disorders.
View
Ergonomic Material Handling
An investment in workplace safety
What our clients are saying
The team at Factory Supply was a pleasure to deal with. Not only were they receptive to our specific needs, but they also provided us with alternate solutions to our access challenges that we had not considered. Well done!
We have purchased several maintenance platforms from Factory Supply over the past few years to service our helicopters. The team was professional and polite, and provided a solution that worked for us.
From inception through to delivery, the Factory Supply team was responsive, supportive, and flexible. The platforms we received exceeded our expectations and we have used this company solely for both custom designs and standard products.
Learn more about our team and what sets us apart as industry experts in fall protection, ground support and material handling industries.
See if we have already solved the
problem you are having by viewing
the latest projects delivered by
Factory Supply. 
Our team is committed to providing the highest level of customer service. If you didn't find the information you were looking for, please contact us.
We offer a huge selection of products and quick quotes for what you're looking for
Give us a call. Our friendly customer service staff are on hand to help you.