If you can envision it, we'll engineer it. Factory Supply has been in the customization business for over a decade focused on designing, engineering, and building equipment that meets your specific facility and task safety requirements.
We know that upgrading your equipment or facility often requires custom-engineered solutions to optimize capabilities and performance. Our in-house team of professional engineers has extensive expertise in design, safety, manufacturing process optimization, ergonomics, structural analysis, and regulatory compliance.
We are in the business of building custom solutions for our clients. We have worked in many industries, including aviation, defence, manufacturing, energy and automotive, to deliver custom projects for your safety, material handling, access, maintenance and fall protection needs. Our knowledgeable, professional, and highly trained teams will ensure your custom solution is rigorously tested and built to all regulatory standards.
Custom Products Available
Sturdy stands that provide easy access to areas of the helicopter that are difficult to reach
Heavy-duty platforms built to withstand a variety of climates and extensive usage
Custom netting systems designed to reduce injuries and meet all required safety standards
Rooftop Guardrail Systems
Modular guardrail systems that protect employees and contractors who perform rooftop jobs
Cost-effective equipment that ensures the productivity and safety of your workforce
Lightweight, adjustable ladders and platforms that allow easy access to service zones
Material Handling Solutions
A comprehensive range of products designed for optimal efficiency and safety
Custom-designed products that cater to all your needs and specifications
Custom Products Available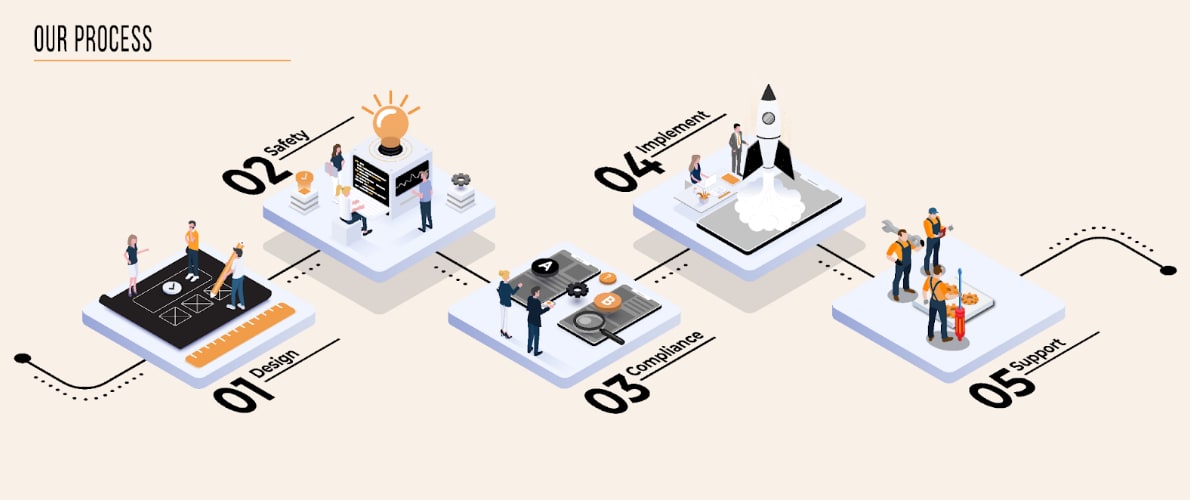 At Factory Supply we are focused on collaboration and innovation. Whether you need a custom-designed solution or are simply looking for an "out of the box" product, our process remains laser-focused on exceptional service and support.
Collaborate with our engineering and design team to get your ideas on paper and test for safety and regulatory compliance. Implement the design in the real world and adjust where needed for a perfect fit. Work with us for ongoing support and maintenance after project completion.
You can see it, to believe it!
Check out our most recent custom projects featuring a variety of aviation access products, safety solutions, ladders and platforms, and material handling equipment designed with a specific task, facility or project in mind.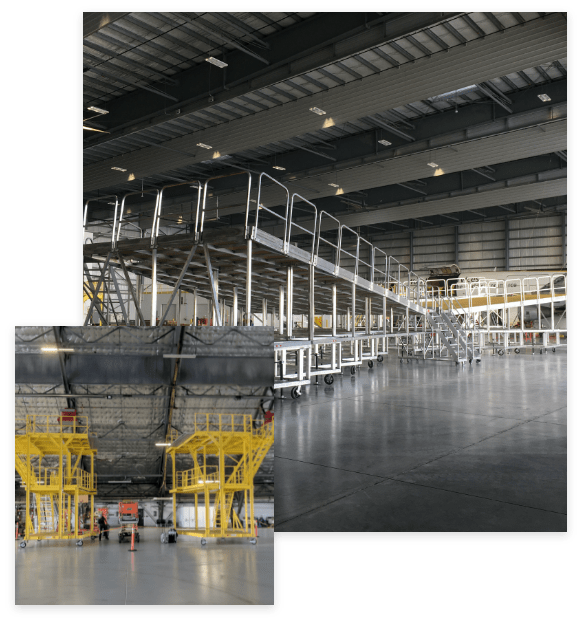 What our clients are saying
The team at Factory Supply was a pleasure to deal with. Not only were they receptive to our specific needs, but they also provided us with alternate solutions to our access challenges that we had not considered. Well done!
We have purchased several maintenance platforms from Factory Supply over the past few years to service our helicopters. The team was professional and polite, and provided a solution that worked for us.
From inception through to delivery, the Factory Supply team was responsive, supportive, and flexible. The platforms we received exceeded our expectations and we have used this company solely for both custom designs and standard products.
Learn more about our team and what sets us apart as industry experts in fall protection, ground support and material handling industries.
See if we have already solved the
problem you are having by viewing
the latest projects delivered by
Factory Supply. 
Our team is committed to providing the highest level of customer service. If you didn't find the information you were looking for, please contact us.
We offer a huge selection of products and quick quotes for what you're looking for
Give us a call. Our friendly customer service staff are on hand to help you.