Pallet Risers and Steel Pallets
Durable pallet products that are designed to work together with devices like roll handlers, drum handlers and other specific ergonomic devices.
When it comes to roll and drum handling, there are specific issues that can arise that can get overlooked. These pieces of equipment come with legs that stick out on either side for counterbalance. That can make it difficult to access materials that are on a pallet. Casters on the legs make it difficult to get inside the pallet. Add the weight of a roll or drum to the equipment and that adds to the difficulty of getting out. Not to mention the safety hazard it presents for the operator.
This is just one of a few problems that can be solved with a pallet riser.
Injury incident: Accident Report Detail
At 11:45 a.m. on October 10, 2017, an employee was reaching for a box to stop it from falling from a broken raised pallet and caught his left middle and ring fingertips in the broken section. The employee pulled his fingers away and amputated the tips of both fingers. The employee was hospitalized.
Heavy Duty Pallet Risers
Heavy Duty Modular Steel Pallets
Heavy Duty Pallet Risers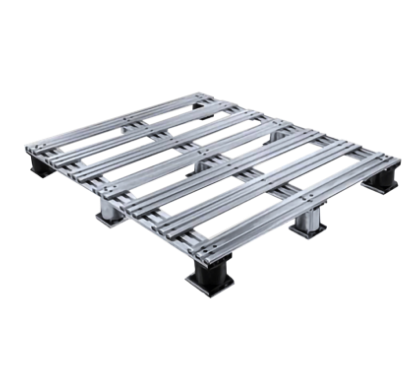 Heavy Duty Pallet Risers
Pallets are used throughout your warehouse or manufacturing space. Often times they are heavy, dirty, and many times broken or missing parts. Wood pallet problems can be completely eliminated with modular steel pallets.
These pallets are designed to raise wood or plastic pallets off the floor and have easy 4-sided access for handling equipment or pallet trucks.
---
Access 
4-sided access for handling equipment for pallet trucks. 6" to 150 mm clearance floor to frame.
---
Size Standard or custom sizes up to 60' x 60'
---
Movement Handling equipment or pallet trucks
---
Weight Capacity 10,000 lbs.
---
Controls Manual
---
Safety featuresGalvanized finish for easy cleaning and rust protection. Lightweight and easy to handle. Heat and moisture resistant.
---
Number of users 1
---
Heavy Duty Modular Steel Pallets
Features/Benefits
Applications
Regulations
Suppliers
Material Applications
Features/Benefits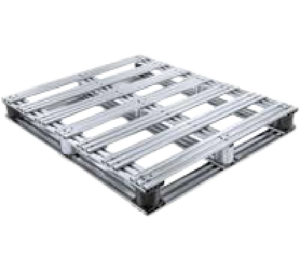 Allows for use with roll and drum handlers

Weight and capacity ranges are considered during the design process, our systems can handle multiple weights, textures and products without altering the system

Designed to work in your specific facilities conditions, such as high heat, dust, humidity, moisture etc.
Applications
Regulations
Suppliers
Material Applications
Learn more about our team and what sets us apart as industry experts in fall protection, ground support and material handling industries.
See if we have already solved the
problem you are having by viewing
the latest projects delivered by
Factory Supply. 
Our team is committed to providing the highest level of customer service. If you didn't find the information you were looking for, please contact us.
We offer a huge selection of products and quick quotes for what you're looking for
Give us a call. Our friendly customer service staff are on hand to help you.