Factory Supply offers a wide range of ladders designed with your maintenance and access needs in mind. Our ladders allow easy access to a variety of service zones as well as difficult to reach areas. Constructed with the highest grade of materials, the lightweight construction and affixed casters promote ease of mobility. If our standard products are not suitable for your needs, contact us for a custom solution.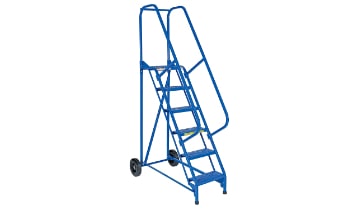 Factory Supply offers a compete line of industrial rolling ladders to increase your productivity while keeping workers safe at all times. Ladder features including multi-directional wheels, shelves, etc.
View
How to choose the ladder size you need.
There are many things to consider before ordering a new ladder for your facility to ensure you have the perfect features and performance benefits to suit the task. Here are some things to consider.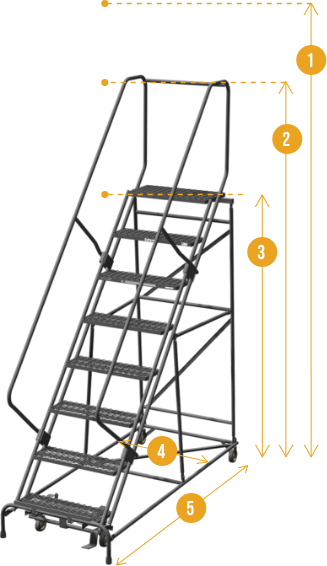 Ladder Features and Benefits
What our clients are saying
The team at Factory Supply was a pleasure to deal with. Not only were they receptive to our specific needs, but they also provided us with alternate solutions to our access challenges that we had not considered. Well done!
We have purchased several maintenance platforms from Factory Supply over the past few years to service our helicopters. The team was professional and polite, and provided a solution that worked for us.
From inception through to delivery, the Factory Supply team was responsive, supportive, and flexible. The platforms we received exceeded our expectations and we have used this company solely for both custom designs and standard products.
Learn more about our team and what sets us apart as industry experts in fall protection, ground support and material handling industries.
See if we have already solved the
problem you are having by viewing
the latest projects delivered by
Factory Supply. 
Our team is committed to providing the highest level of customer service. If you didn't find the information you were looking for, please contact us.
We offer a huge selection of products and quick quotes for what you're looking for
Give us a call. Our friendly customer service staff are on hand to help you.