fixed access ladder and rooftop guardrail
Product
Fixed Access Ladder
This fixed access ladder project was manufactured and installed for a communications industry client. The fixed access ladder included our ladder guardrail safety system to create an egress from the access point of the clients rooftop.  
Factory Supply's line of fixed access ladders are a permanent solution to allow for easy and safe access to any roofs, or loading docks. We ensure that all of our fixed access ladders are designed in a way that meets or exceeds all regulations.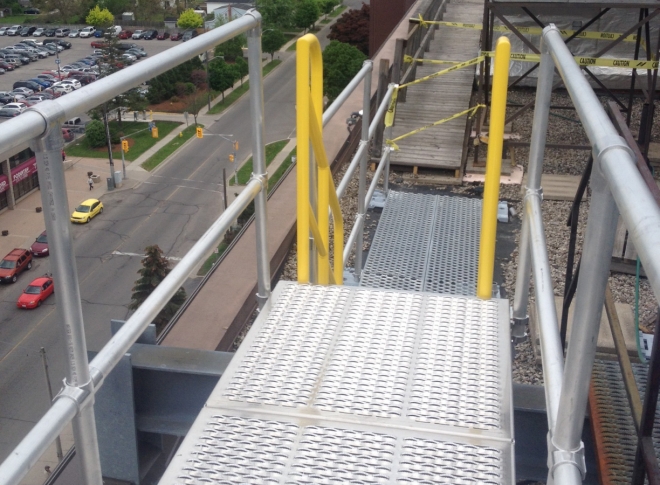 The Gargoyle Walkway Series is a completely customizable line of products that provides a safe "visible sidewalk" surface for regular rooftop access.
View Project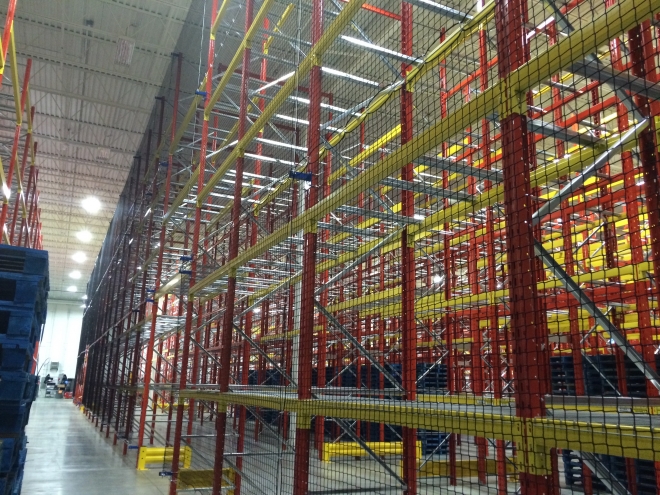 Having been the industry leader for rack protection for many years, Warehouse Netting can be applied in a variety of circumstances. Even when shelving units are of varying sizes and the configuration may be odd, custom solutions can be created, ensuring the protection of your goods and equipment while keeping your people safe.
View Project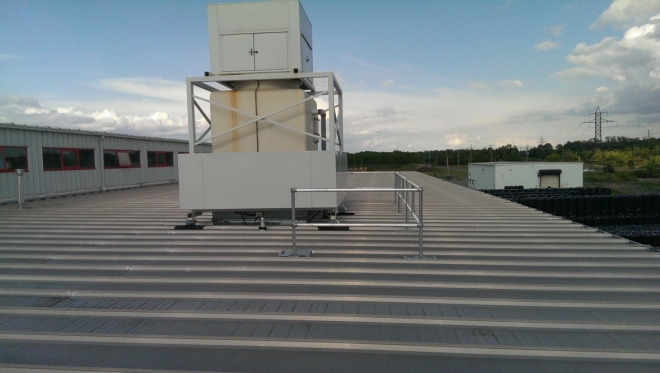 The 27ft Gargoyle Rooftop Guardrail Kit offers 27ft of passive fall protection with two 6ft sections for weighted ballast. The hinged, variable fitting in the center of the 27ft section allows for complete versatility when setting the system up.
View Project
We offer a huge selection of products and quick quotes for what you're looking for
Give us a call. Our friendly customer service staff are on hand to help you.