Factory Supply has quality aircraft tooling options available for your aircraft maintenance, repair and equipment transport in the aerospace, defence, commercial, private and industrial sectors.
Our team offers an entire suite of tooling options for successful aircraft operations, including baggage carts, cabin access stands and tire trailers. We supply specialized aircraft tooling solutions built by our in-house engineering team with quality and design in mind.
Factory Supply Aviation Access Equipment has been engineered to fit multiple aircraft types and access points. Please note that in addition to the aircraft models listed, our equipment meets the criteria of numerous aircraft models that match the access point specifications of our tested equipment. Contact our specialists to confirm if your aircraft is applicable or for customization options. 
"*" indicates required fields
From inception, through to design, fabrication, and installation; Factory Supply specializes in standard and custom fixed-wing Aircraft Tooling Equipment. Working alongside our valued clients in the Commercial, Military, and Private aircraft sectors, we have been recognized as a leader in quality, innovation, dependability and customer service. Our products are designed to safely support aircraft maintenance at multiple access and entry points.
Our specialized solutions allow maintenance personnel to work both safely and efficiently while protecting the aircraft. Our equipment is constructed with premium American materials and products while exceeding all regulatory requirements including OSHA and ANSI.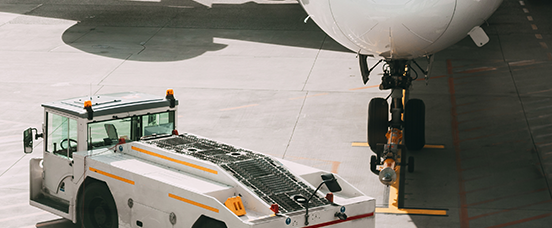 Regulatory and Compliance
All Factory Supply products are engineered, designed, built and tested in accordance with OSHA and ANSI regulations.
Many of our products have also been tested and meet or exceed BS EN 131.7, DIN EN 12312-8, EN 1915-1, and include CE certifications.
Built for safety and ease of use
Lightweight and multi-functional designs, capable of providing a safe solution in a range of applications.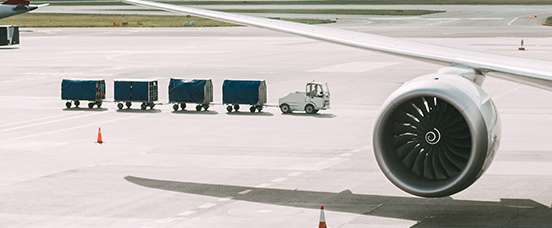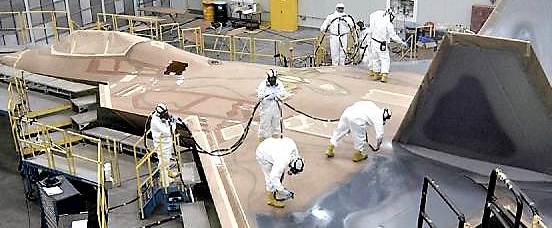 A focus on the finer details
Heavy-duty construction with specialized features for each equipment type is available. Slip-resistant and anti-fatigue ladder steps, corrosion-resistant powder coat finishes, as well as specialized tire options are available.
Standard and custom safety solutions for the aircraft maintenance, repair and operations (MRO) industry.
Safety Solutions for Aircraft Maintenance
Factory Supply combines the technical knowledge of our aviation experts and in-house engineers with your team to turn your vision and needs into high-quality, safe and reliable aircraft access stands. We work in collaboration with you throughout the engineering, design, fabrication and testing process to deliver products that exceed your expectations and all regulatory requirements. 
Research and alignment with industry trends, customer needs, market conditions, and technological advancements remains a cornerstone of our innovative philosophy.

We strive, not only to create safe and reliable products, but to uncover opportunities to improve the way you maintain your facility and aircrafts.
At Factory Supply, we are focused on collaboration and innovation. Whether you need a custom-designed solution or are simply looking for an "out of the box" product, our process remains laser focused on exceptional service and support.
Collaborate with our engineering team to get your ideas on paper and test for safety and regulatory compliance. Implement the design in the real world and adjust where needed for a perfect fit. Work with us for ongoing support and maintenance after project completion.
Resource Center
Find other Aviation related
materials here
FIXED WING PROJECTS
View our latest Fixed Wing
Projects here
CASE STUDIES
Read our latest Fixed Wing
Case Studies here
What our clients are saying
The team at Factory Supply was a pleasure to deal with. Not only were they receptive to our specific needs, but they also provided us with alternate solutions to our access challenges that we had not considered. Well done!
We have purchased several maintenance platforms from Factory Supply over the past few years to service our helicopters. The team was professional and polite, and provided a solution that worked for us.
From inception through to delivery, the Factory Supply team was responsive, supportive, and flexible. The platforms we received exceeded our expectations and we have used this company solely for both custom designs and standard products.
Learn more about our team and what sets us apart as industry experts in fall protection, ground support and material handling industries.
See if we have already solved the
problem you are having by viewing
the latest projects delivered by
Factory Supply. 
Our team is committed to providing the highest level of customer service. If you didn't find the information you were looking for, please contact us.
Have questions?
Give us a call. Our friendly customer service staff are on hand to help you.