At Factory Supply, our focus is on supplying top of the line standard and custom safety solutions throughout the United States.
With a 20-year track record, we are recognized as reliable industry experts who will work with your team to address your specific safety challenges.
Using a collaborative approach, our in-house design department works closely with our engineers, designers and project managers to ensure the best custom access/safety solutions.
Why choose Factory Supply?
We're the go-to industrial product provider for Fortune 500 companies and offer a wide range of top-quality products tailored to your specific needs.
We work collaboratively with your team, respond to your requests on time, and provide quick quotes on the products you're looking for.
We pride ourselves on good old-fashioned customer service, and our team goes above and beyond to deliver exceptional customer experiences.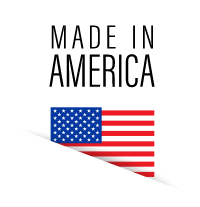 What our clients are saying
The team at Factory Supply was a pleasure to deal with. Not only were they receptive to our specific needs, but they also provided us with alternate solutions to our access challenges that we had not considered. Well done!
We have purchased several maintenance platforms from Factory Supply over the past few years to service our helicopters. The team was professional and polite, and provided a solution that worked for us.
From inception through to delivery, the Factory Supply team was responsive, supportive, and flexible. The platforms we received exceeded our expectations and we have used this company solely for both custom designs and standard products.
We offer a huge selection of products and quick quotes for what you're looking for
Give us a call. Our friendly customer service staff are on hand to help you.