27ft Roof Edge Gargoyle Rooftop Guardrail Kit
Product line
Gargoyle Rooftop Guardrail Systems
Product
Gargoyle Rooftop Guardrail
Function
Roof Edge Protection, Passive Fall Protection
The 27ft Gargoyle Rooftop Guardrail Kit offers 27ft of passive fall protection with two 6ft sections for weighted ballast. The hinged, variable fitting in the center of the 27ft section allows for complete versatility when setting the system up. It can be straight, at 90 degrees or anything in between, depending on the requirement.
With variable fittings between sections allowing for flexibility during installation and pre-assembled vertical posts, it takes the complexity out of staying safe. The kit comes with a complete installation manual and the singular tool required for the assembly of this rooftop guardrail system.
These systems come pre-engineered on a single pallet. The free-standing, portable, modular systems are constructed with corrosion resistant lightweight aluminum tubing and utilize counter-weighted base plates, eliminating the need for rooftop penetration so your roof remains intact. The unique, low profile, stackable base plate design is only 40 pounds, and with a built-in carrying handle, allows for easy, ergonomically friendly installation. This Gargoyle system is being used as edge protection around a rooftop HVAC unit for safe maintenance and meets or exceeds ANSI and OSHA standards.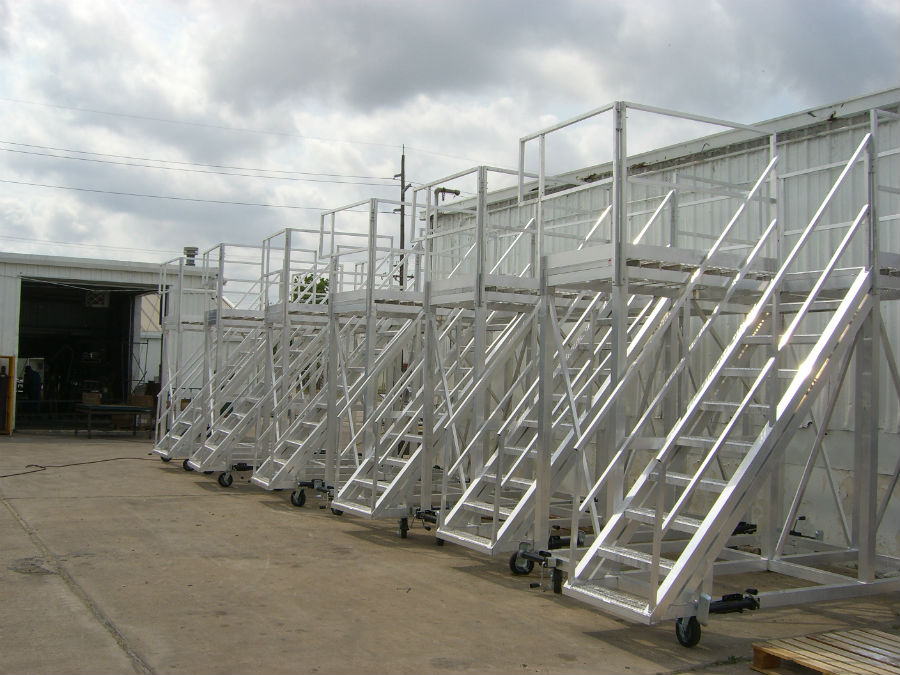 This set of identical access platforms feature castors for ease of mobility. They are fabricated out of extensive aluminum construction to further enable easy portability and its corrosion-resistant finish enables longevity.
View Project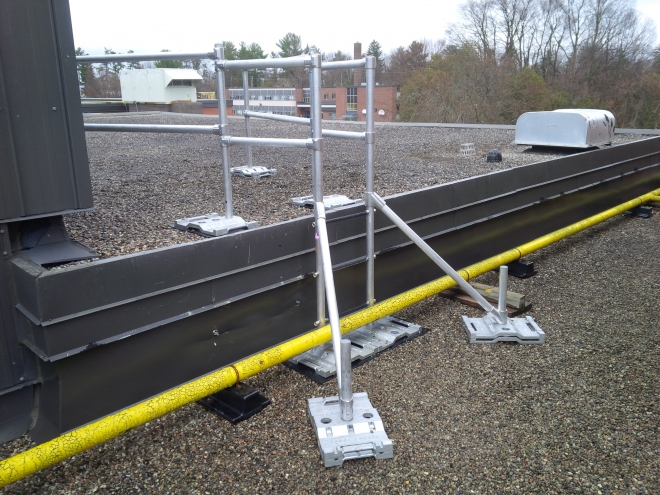 Installing a Gargoyle Ladder System provides an immediate resolution to rooftop safety concerns. It provides safe and reliable access over a parapet wall, allowing staff to work safely with adequate fall protection in place.
View Project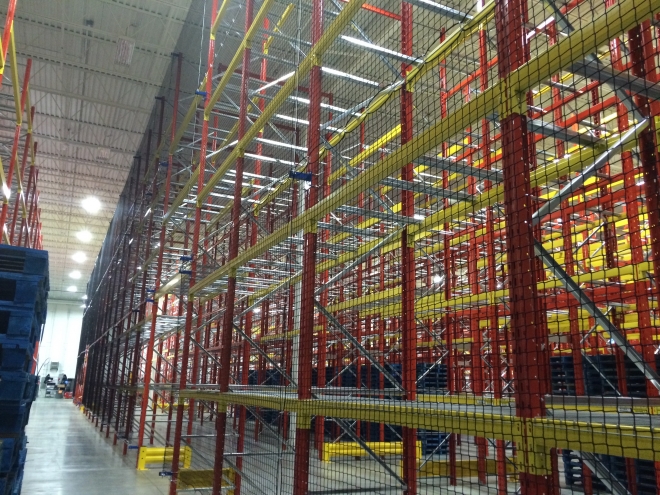 Having been the industry leader for rack protection for many years, Warehouse Netting can be applied in a variety of circumstances. Even when shelving units are of varying sizes and the configuration may be odd, custom solutions can be created, ensuring the protection of your goods and equipment while keeping your people safe.
View Project
We offer a huge selection of products and quick quotes for what you're looking for
Give us a call. Our friendly customer service staff are on hand to help you.