Product line
Gargoyle Rooftop Guardrail Systems
Product
Gargoyle Ladder Systems
Function
Rooftop Ladder, Parapet Ladder
Installing a Gargoyle Ladder System provides an immediate resolution to rooftop safety concerns. It provides safe and reliable access over a parapet wall, allowing staff to work safely with adequate fall protection in place.
These fall prevention/ladder systems come in different heights and are designed to have engineered ladders on the face or back of parapet walls and a platform or egress path over the parapet area in order keep personnel safe and to help protect your roof membrane or coping material from damage.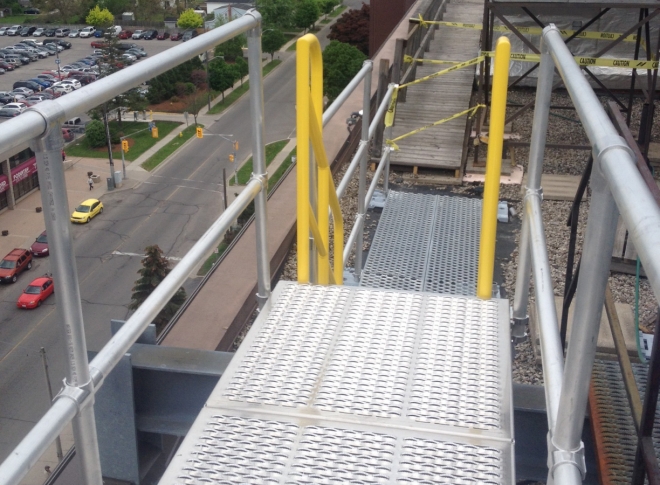 The Gargoyle Walkway Series is a completely customizable line of products that provides a safe "visible sidewalk" surface for regular rooftop access.
View Project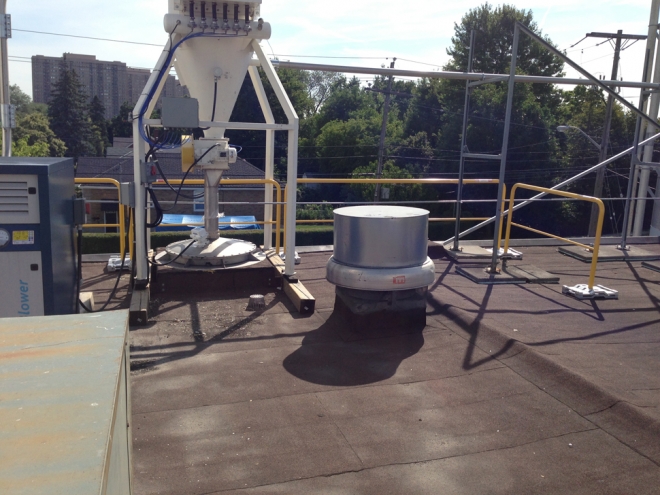 Versatile, Gargoyle Rooftop Guardrail – Agile Series systems can be installed as a permanent or temporary roof edge system to protect workers servicing mechanical units. Simultaneously implementing a 24ft roof edge fall protection system will also protect staff using equipment close to the roof edges.
View Project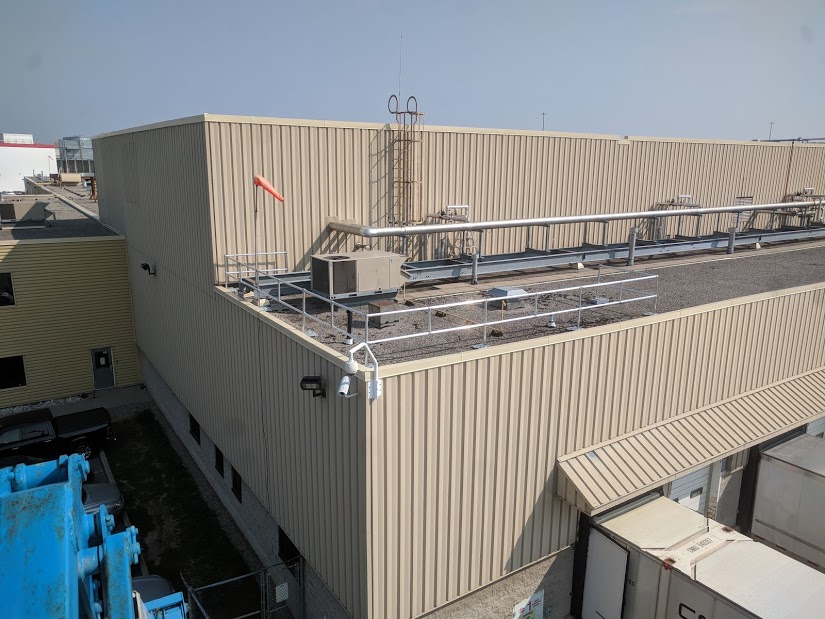 This Gargoyle Rooftop Guardrail installation at a food processing facility allowed for safe access to rooftop mechanical equipment and security cameras.
View Project
We offer a huge selection of products and quick quotes for what you're looking for
Give us a call. Our friendly customer service staff are on hand to help you.