PHS WEST MOTORIZED CARTS & TUGGERS
Factory Supply has partnered with PHS West to offer custom motorized carts, tugs, and other transportation solutions in a variety of combinations. These battery-powered carts and tugs were created with the consumer in mind, and they aid in the completion of heavy or time-consuming material handling activities.
Move heavy loads easily with our innovative powered tuggers. These battery-powered material handlers are perfect for ensuring worker safety and increasing productivity when pushing or pulling heavy equipment. These products improve operator safety and are easy to use with no operation licence required. Each compact battery-powered motorized tugger combines superior traction and power to allow a single pedestrian operator to push, pull, and steer their loads with ease. Our knowledgeable design advisors will collaborate with you to create a cart that meets your exact specifications.
Injury incident: Accident Report Detail
At 9:55 a.m. on October 12, 2020, an employee was moving the server rack from the testing room to the Packing Room. The employee was injured when the server rack weighing approximately 1,700 pounds tipped over on top of him, crushing his right leg. The employee was transported to the hospital for treatment.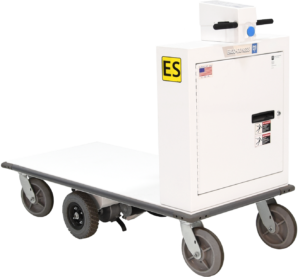 Transporting heavy supplies, equipment, and materials with motorized carts is a safe and efficient solution. Allow any single member of staff to securely execute duties that would normally require several employees or trips. Heavy-duty upgrades, lift tables, enclosed cabinets, shelving rack assemblies, weatherproof covers, and stainless steel construction are available. All battery-powered carts have a cutting-edge user interface, a unique safety stop switch, and a smart charging system.
Motorized Platform Carts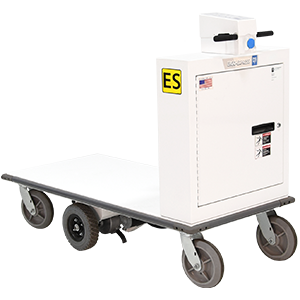 Motorized Platform Carts
Our powered carts come in a wide range of platform sizes, styles, and types. Our in-house design team will collaborate with you to develop the perfect motorized cart for your warehouse or facility.
---
Dimensions Multiple stock platform sizes are available.
---
Weight Capacity Heavy-duty upgrades accommodate weight capacity up to 2,500 pounds.
---
Duty CycleBattery upgrades are available to accommodate any duty cycle requirements.
---
Deck Finishes Upgrade to stainless steel or add an anti-skid coating to the deck for an additional layer of protection.
---
Budget A variety of options allows our team to best fit your budget.
Hydraulic Scissor Lift Tables
Custom Platform Carts
Rail Kits
Tank Racks
Cabinets and Shelving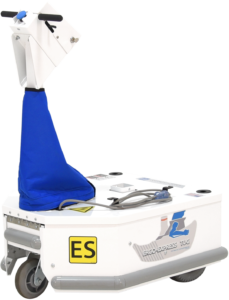 With our motorized tugs, transfer materials, equipment, and supplies that are already on a wheeled base in a safe and efficient manner. Allow employees to finish a task that previously required numerous individuals or trips. Customizations are available, and all of our motorized tugs include a cutting-edge user interface and intuitive user response.
Motorized Tug with Lifting Hitch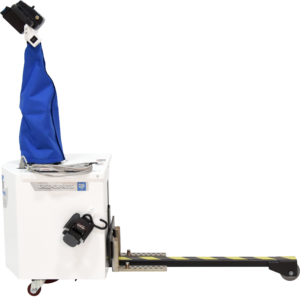 Motorized Tug with Lifting Hitch
Our motorized platform carts can be tailored to your precise weight capacity, duty cycle, and terrain needs.
Motorized Tug: Standard
Motorized Tug: Heavy Duty
Motorized Tug: Economy
Motorized Tug: Extra Heavy Duty
Motorized Server Rack Tug
Hitch Systems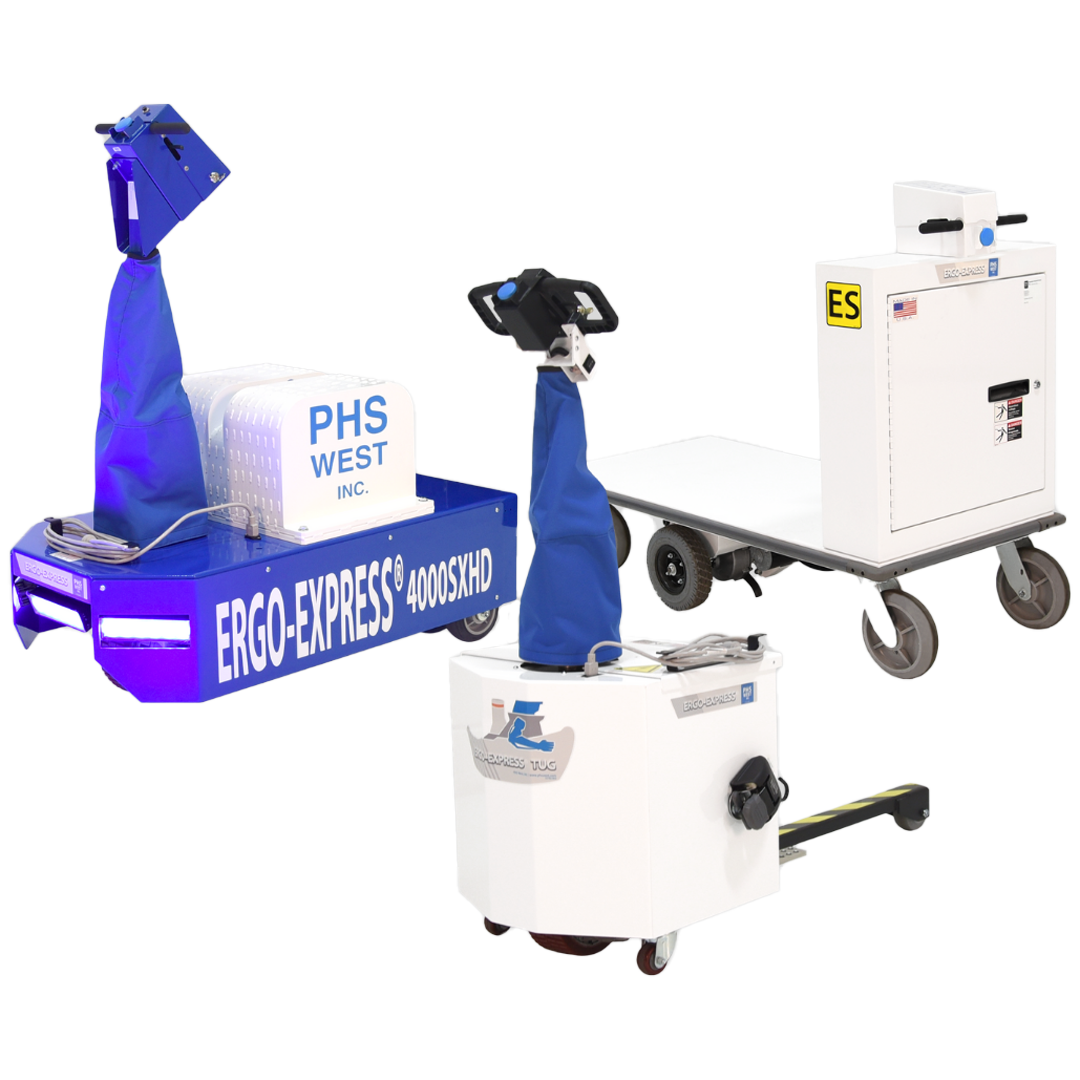 LIFTING HITCH: Easily connect to any under-cart frame at the touch of a button.

HITCH PLATE WITH STRAP: Connect and secure with spring-loaded straps.

HANDLE GRAB HITCH: Easily connect to any cart handle at the light press of a foot.

COUPLING HITCHES: Connect carts in "train"-like fashion to pull multiple at once.

UNIVERSAL HITCH: Easily connect to any cart frame at the light press of a foot.

CUSTOM HITCH: In more unique instances, work with our team to develop your solution.
Options & Accessories
Regulations
Applications
SUPPLIERS
Ergonomic Material Handling
An investment in workplace safety
Learn more about our team and what sets us apart as industry experts in fall protection, ground support and material handling industries.
See if we have already solved the
problem you are having by viewing
the latest projects delivered by
Factory Supply. 
Our team is committed to providing the highest level of customer service. If you didn't find the information you were looking for, please contact us.
We offer a huge selection of products and quick quotes for what you're looking for
Give us a call. Our friendly customer service staff are on hand to help you.