End Effectors can be operated in two different ways: manually or mechanically. Mechanically operated end effectors are perfect for operations that are simple and repetitive, but if you want something that allows you to have more control and versatility, a manual end effector will suit your needs the best. Manual end effectors are custom designed to the shape of your part and are a cost-effective solution.
Our in-house team of engineers will create a detailed, ergonomic analysis of your material handling needs. We look at all factors which will contribute to finding the solution that is best suited for your facility including the environment, desired operation, clearances, product materials and surfaces, clamp locations, angles, tilts, rotations, and cycle times.
Injury incident: Accident Report Detail
On October 29, 2006, an employee was lifting a bale of cotton from a conveyor. His fingers got caught between the conveyor and the bale. The employee jerked his fingers out from under the bale and tore his nail and some flesh off his right ring finger. His injury did not require hospitalization.
Features/Benefits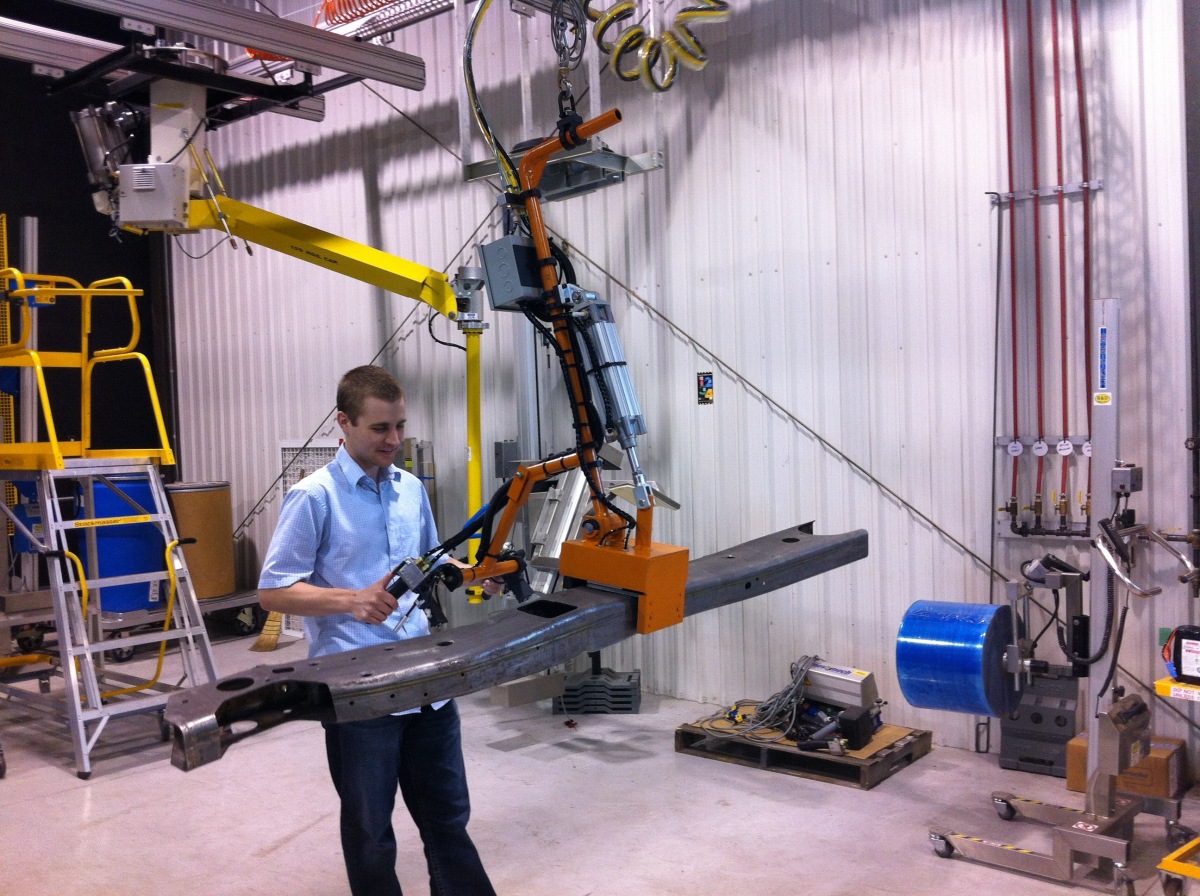 Drastic reduction in heavy/repetitive lifting

Customized for your specific application, designed to work with your product(s)

Reduction in workplace illness/injury claims, resulting in lower insurance costs

Allows for diversity/adaptability on the job, more workers are now able to complete the task without physical limitations being an issue

Our systems pay for themselves via productivity and efficiency increases

Weight and capacity ranges are considered during the design process, our systems can handle multiple weights, textures and products without altering the system

Designed to work in your specific facilities conditions, such as high heat, dust, humidity, moisture etc.
Applications
Regulations
Suppliers
Material Applications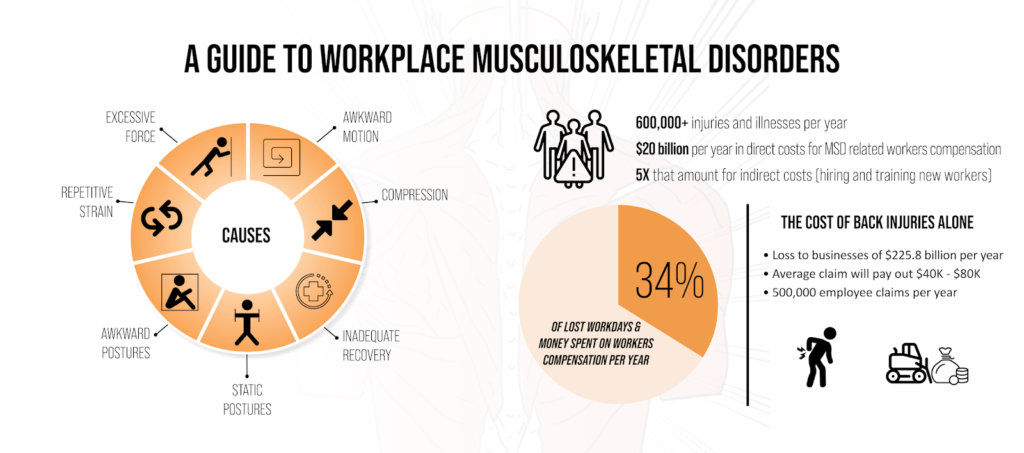 Learn more about our team and what sets us apart as industry experts in fall protection, ground support and material handling industries.
See if we have already solved the
problem you are having by viewing
the latest projects delivered by
Factory Supply. 
Our team is committed to providing the highest level of customer service. If you didn't find the information you were looking for, please contact us.
We offer a huge selection of products and quick quotes for what you're looking for
Give us a call. Our friendly customer service staff are on hand to help you.