Access Stand with Flip-Down Step
This helicopter access stand is used for engine, rotor and tail access, inspections, maintenance, and repairs. With a total capacity of up to 350 lbs and a 30" x 21" platform, this helicopter access stand is equipped with a flip-down access step and lightweight aluminum construction. 
Factory Supply's Heli Grade Solutions are American-made and customizable for your specific facility requirements. Each product has been designed to meet and/or exceed all OSHA and ANSI safety standards to ensure user safety at all times.
Factory Supply Aviation Access Equipment has been engineered to fit multiple aircraft types and access points. Please note that in addition to the aircraft models listed, our equipment meets the criteria of numerous aircraft models that match the access point specifications of our tested equipment. Contact our specialists to confirm if your aircraft is applicable or for customization options. 
Don't see it?
Let's build it.
An innovative and intuitive tool designed to simplify the development of your custom safety solution/access stand.
Projects
From fixed wing to rotary wing, every successful project begins with a solid relationship with our clients.
Access Stand with Flip-Down Step
Specifications
Features
Compatible Aircraft
Specifications
Model #: FSH-1550
Height: 75"
Width: 35"
Length: 60"
Weight: 350 lbs
Shipping info: 76" x 36" x 60" x 330 lbs
Upper deck height: 48" / 56"
Lower deck height: 40"
Vertical clearance: 76"
Platform dimensions: 30" x 21"
Load capacity: 350 lbs
Deck capacity: 350 lbs
Stair capacity: 250 lbs
Step width: 30"
Material: Steel
Certifications: OSHA 1926. 1053; ANSI-ASC 14.2-2017
Helicopter application: Robinson R22, Robinson R44, Robinson R66, MD 500, MD 600
Accessories: Diamond plate decking, grip-strut tread and tool trays
Features
Compatible Aircraft
catalogue
View our Heli-Grade Helicopter Catalogue
ROTARY WING PROJECTS
View our latest Rotary Wing Projects here
SPEC Sheet
View more information in our detailed Specification Sheets
"*" indicates required fields
Safety in the air starts on the ground   
From inception, through to design, fabrication, and installation; Factory Supply Heli Grade Solutions specializes in standard and custom rotary-wing Engine Access Stands. Working alongside our valued clients in the Commercial, Military, and Private Aircraft sectors, we have been recognized as a leader in quality, innovation, dependability and customer service. Our products are designed to safely access maintenance inspection points, perform painting, assembly, overhaul and repairs.
Our specialized solutions allow maintenance personnel to work both safely and efficiently while protecting the aircraft. Our access stands are constructed with premium American materials and products, while exceeding all regulatory requirements including OSHA and ANSI.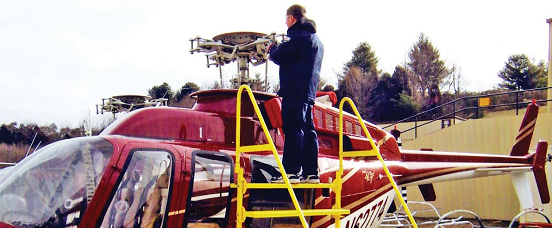 Regulatory and Compliance
All Factory Supply products are engineered, designed, built and tested in accordance with OSHA and ANSI regulations.
Many of our products have also been tested, and meet or exceed BS EN 131.7, DIN EN 12312-8, EN 1915-1, and include CE certifications.
Built for safety and ease of use
Each stand is equipped with padding on all contact areas of the frame and platform to protect the helicopter from accidental bumps.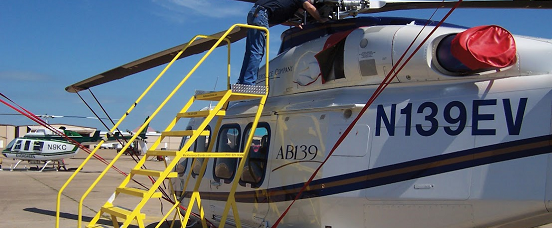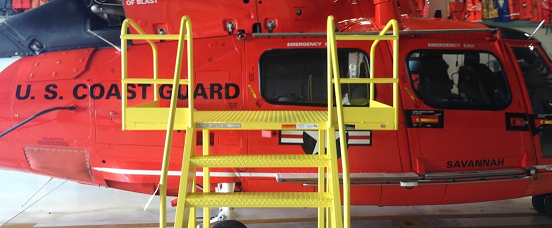 A focus on the finer details
Factory Supply's Heli Grade Solutions include easy storage, anti-slip and anti-bounce tread, high durability steel or aluminum construction, height adjustability options, as well as your choice of powder coat or custom color branding.
Learn more about our team and what sets us apart as industry experts in fall protection, ground support and material handling industries.
See if we have already solved the
problem you are having by viewing
the latest projects delivered by
Factory Supply. 
Our team is committed to providing the highest level of customer service. If you didn't find the information you were looking for, please contact us.
We offer a huge selection of products and quick quotes for what you're looking for
Give us a call. Our friendly customer service staff are on hand to help you.